Building a Property Website has Never been Easier
No coding is required. Using our simple admin software you can have a website up and running in a matter of minutes.

Uploading images for your sites in seconds with drag and drop from your desktop.

Choose your own logo and color scheme.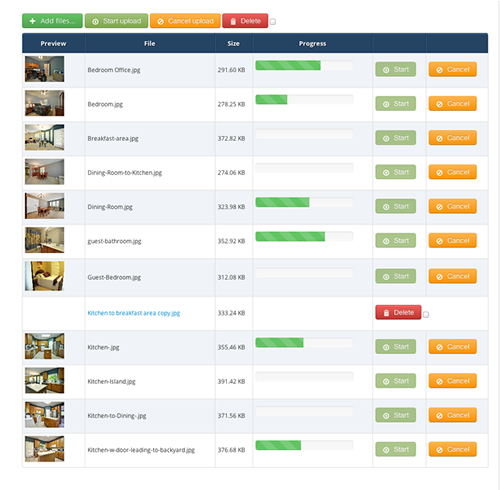 Fast and Easy Upload Tool
Build Sites with No Code
Building a property site with Web Listings Pro is as easy as filling out a simple form using our admin software.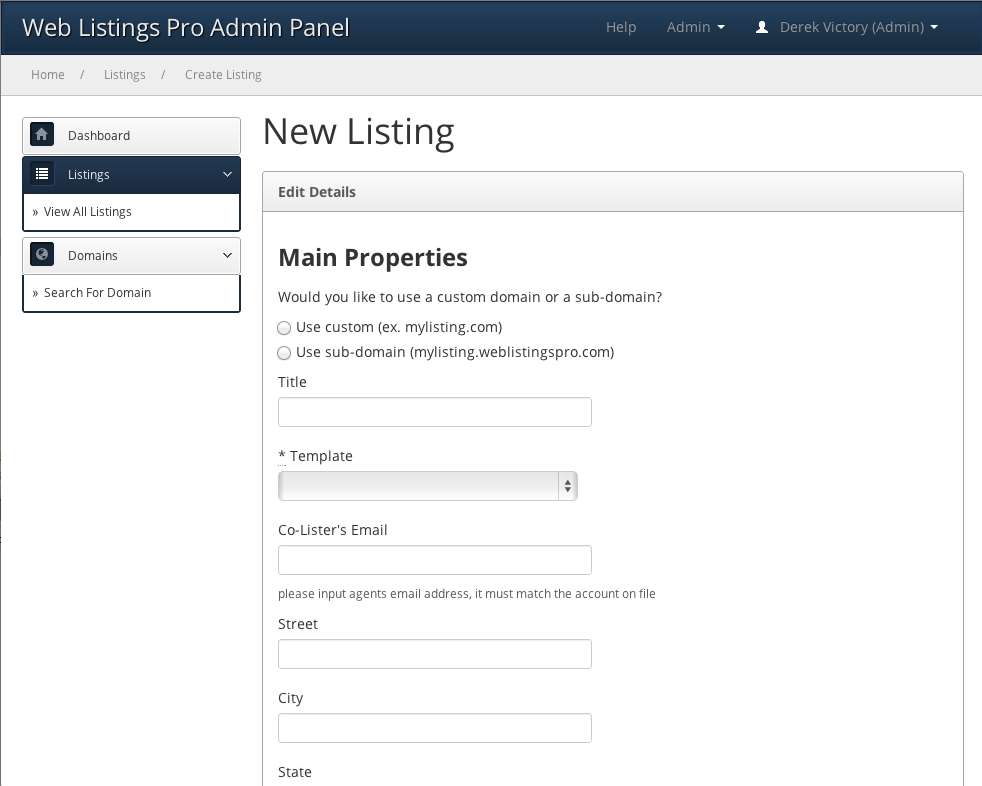 Simple Website Form
Just Fill in the Blanks
To build a single property website just simply fill out the site form. The form contains fields for all the important information needed to showcase your property. Just leave the fields you don't wish to display blank and you are good to go. Edit the fields at any time.

Custom Domains
You have the option of using one of sub-domains for free or using your own custom domain. Don't have a domain? You can search for and purchase the domain within the application. We handle all of the DNS settings and registrations so you don't have to.
Simple Image Editing Tools
Stopping messing with Photoshop to get your images just right. Use the online cropping tool to save countless hours editing and re-uploading photos.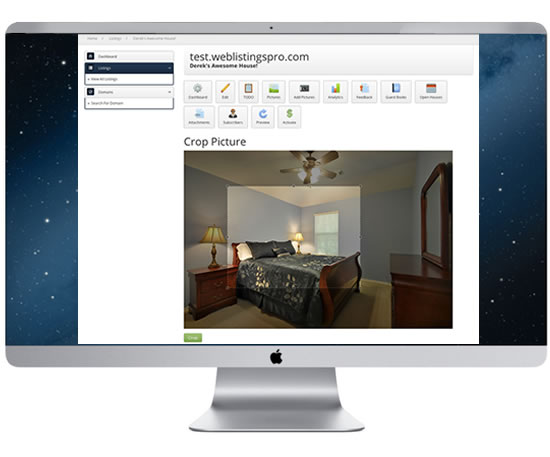 Edit your images right online without touching the photos on you desktop again.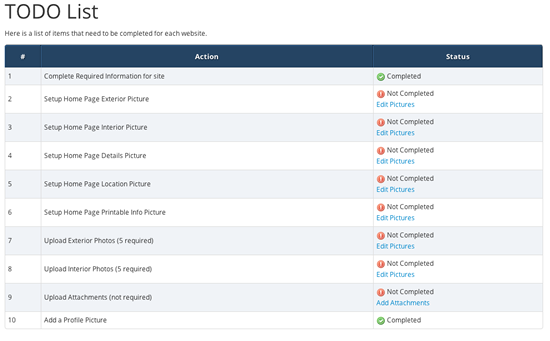 Listing Checklist
Easy to Follow Checklist for Optimal Websites
Each template comes with a simple checklist to make sure you do everything you need to create a beautiful website. You won't forget to do a thing. Each time you finish a task the list is updated automatically.
Websites compatible with all devices
Each template is optimized to work on the latest smartphones and tablets.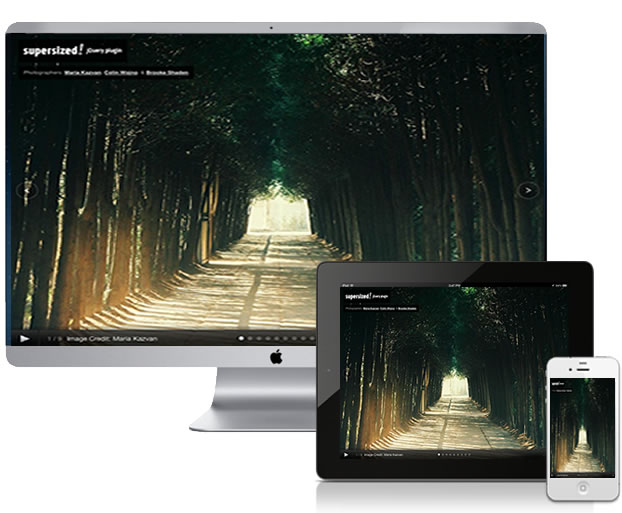 Need More Features or Functionality?
If you already have a single property template or our standard templates don't meet your requirements we can work with you to build what you need.
We offer custom Real Estate website design and implementation.
Contact us support@weblistingspro.com for more information.